April 16, 2017
Elon Musk Explains Raptor Engine at IAC Congress in Mexico
Elon Musk Explains Raptor Engine at IAC Congress Mexico.
September 26 SpaceX CEO Elon Musk twitted: "SpaceX propulsion just achieved first firing of the Raptor interplanetary transport engine"
Elon Musk revealed more Sept. 27, 2016 at his talk at the International Astronautical Congress in Guadalajara, Mexico.

---
April 1, 2017 Catch of the day!
Catch of the day! That was an exciting fishing today!
---
SpaceX prepared to Relaunch used Falcon-9 from KSP
Watch Hosted Webcast Live here >>>
SpaceX is now targeting launch its Falcon-9 used space vehicle Thursday March 30, 2017 delivering communication SES-10 satellite from Kennedy Space Center (KSP)
SpaceX plans to fire a test Monday 27, 2017 and if the "static fire" test is completed successfully the launch will be on the track at 6:00 P.M. Thursday.
We will post here live streaming of the rocket launch as soon as network will be available.
SpaceX Falcon 9 booster landing on the drone ship. Pic. Credits: SpaceX
---
Bill Nye (the Educational Guy) Wrote an Open Letter to the Trump Administration About NASA
Bill Nye, everyone's favorite science guy, recently released a public video message for the current administration. Through his organization, The Planetary Society, Bill has stated (and included a written report of) his official recommendations for the government in relation to their plans for NASA. The Planetary Society gave their 16-page report directly to the NASA transition team.
Read more and Watch Bill's
Nye video-message to Trump administration >>>
---
March 10, 2017
SpaceX Falcon-9 performed prelaunch test to send on orbit EchoStar23 satellite early Tuesday, March 14, 2017

The test is a customary step in SpaceX launch campaigns, offering a chance to wring out any kinks in the Falcon 9 rocket and ground systems, practice countdown procedures for the launch team, and verify the readiness of the booster's main propulsion system. >>>> read more
---
Elon Musk said that they are ready to launch Falcon-9 ISS resupply mission February 18. I just don't know if they are going to use Falcon-9 refurbish first stage...
https://twitter.com/elonmusk/status/830148763578662916
---
SpaceX Falcon-9 test-fired in Texas
SpaceX is ready to demonstrate that the Falcon 9 rocket's first stage can be reused. The company says it will reduce launch prices... read more >>
---
Roger Federer just made the impossible!
Defeating Rafael Nadal 5 set Final Australia Open 2017, Roger Federer won 18th grand slam proving that he is the greatest tennis athlete ever!
Pictures credits: Australia Open 2017
---
Donald J. Trump Inauguration Speech
President Trump Inauguration Address. The 45th president of the United States speaks outside the Capitol building on Inauguration Day. During his inaugural address, Trump told the American people that this was "their celebration." He echoed themes that were repeated throughout his campaign, promising not to leave "the forgotten men and women" behind, and calling for a return of power to the people as opposed to politicians in Washington.
Presidential Inauguration of Donald Trump & Mike Pence (Friday, January 20, 2017)
Donald John Trump is an American businessman, television personality, politician, and the President-elect of the United States. He is scheduled to take office as the 45th President on January 20, 2017
---
NASA has ordered astronaut flights from
SpaceX and Boeing
In a significant step towards restoring America's indigenous human spaceflight capability and fostering the new era of commercial space fight, NASA has awarded a slew of additional astronaut taxi flights from Boeing and SpaceX to carry crews to the International Space Station (ISS).

Read more at: http://phys.org/news/2017-01-nasa-additional-astronaut-taxi-flights.html#jCp
---
The Oldest Man ever! Mbah Gotho claimed to be 145 years old as on August 29, 2016
Click on the Picture to watch a video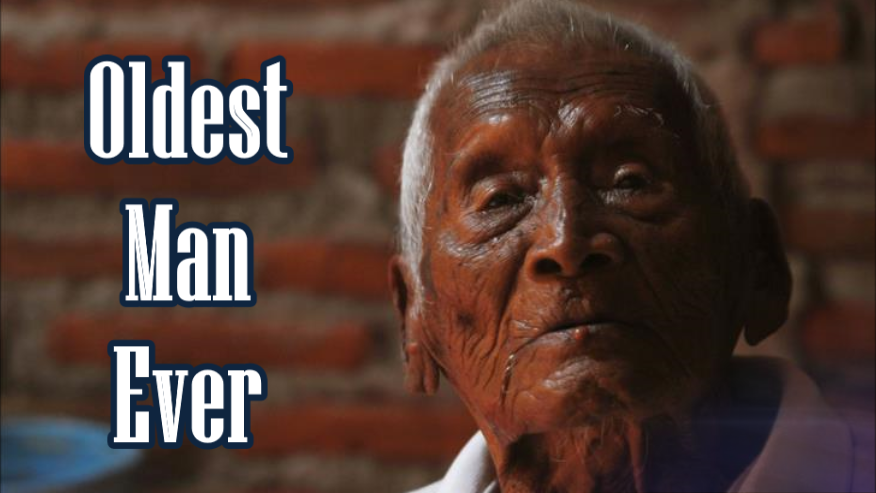 Let us introduce you an Indonesian man who claims to be the longest living human in recorded history. His name is Mbah Gotho, from Sragen in central Java. He was born on December 31, 1870, according to the date of birth on his identity card.
Now officials at the local record office say they have finally been able to confirm that this remarkable date of birth is genuine.
If independently confirmed, the findings would make Mr Gotho a staggering 145 years old – and the longest lived human in recorded history.
Hi is living at his family house in Sragen, Central Java, Indonesia on August 29, 2016
Gotho has outlived all of his four wives, and even all his children. His nearest living relatives are grand children, great grand children, and great-great grandchildren.
Members of the family said Mr Gotho now spends most of his time sitting and listening to the radio because his eyesight is too poor to watch television.
He has had to be spoon-fed and bathed for the past three months as he has become increasingly frail.
When asked what his secret to longevity is, Mr Gotho replied: "The recipe is just patience."
While record office staff say they have confirmed the birth date on his identity card, he will not make it into the record books until the findings are independently verified.
The current record holder, French woman Jeanne Calment, died in 1997 at the age of 122.
Thank you for watching and please subscribe to our channel "AB Video Studio" where you will find lots of videos about ancient history, UFOs and space exploration

---
Don't be fooled by Large Hadron Collider at CERN results
The Higgs Fake - How Particle Physicists Fooled the Nobel Committee.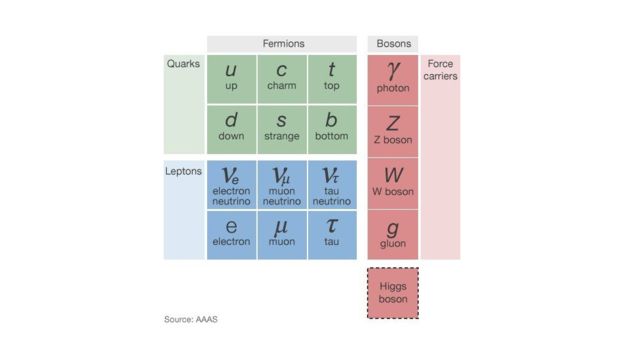 Results from the Large Hadron Collider show that a "bump" in the machine's data, previously rumored to represent a new particle, has gone away.
The discovery of new particles, which could trigger a paradigm shift in physics, may still be years away.
All the latest LHC results are being discussed at a conference in Chicago.
David Charlton of Birmingham University, leader of the Atlas experiment at the LHC, told BBC News that everyone working on the project was disappointed.
"There was a lot of excitement when we started to collect data. But in the [latest results] we see no sign of a bump, there's nothing.
"It is a pity because it would have been a really fantastic thing if there had been a new particle."
Speaking to journalists in Chicago at the International Conference on High Energy Physics (ICHEP), Prof Charlton said it was a remarkable coincidence - but purely a coincidence - that two separate LHC detectors, Atlas and CMS, picked up matching "bumps".
"It just seems to be a statistical fluke, that the two experiments saw something at the same mass.
"Coincidences are always strange when they happen - but we've been looking very hard at our data to make sure we fully understand them, and we don't see anything in the new sample."
---